News and Events
2021
2020
2019
2018
2017
2016
2015
2014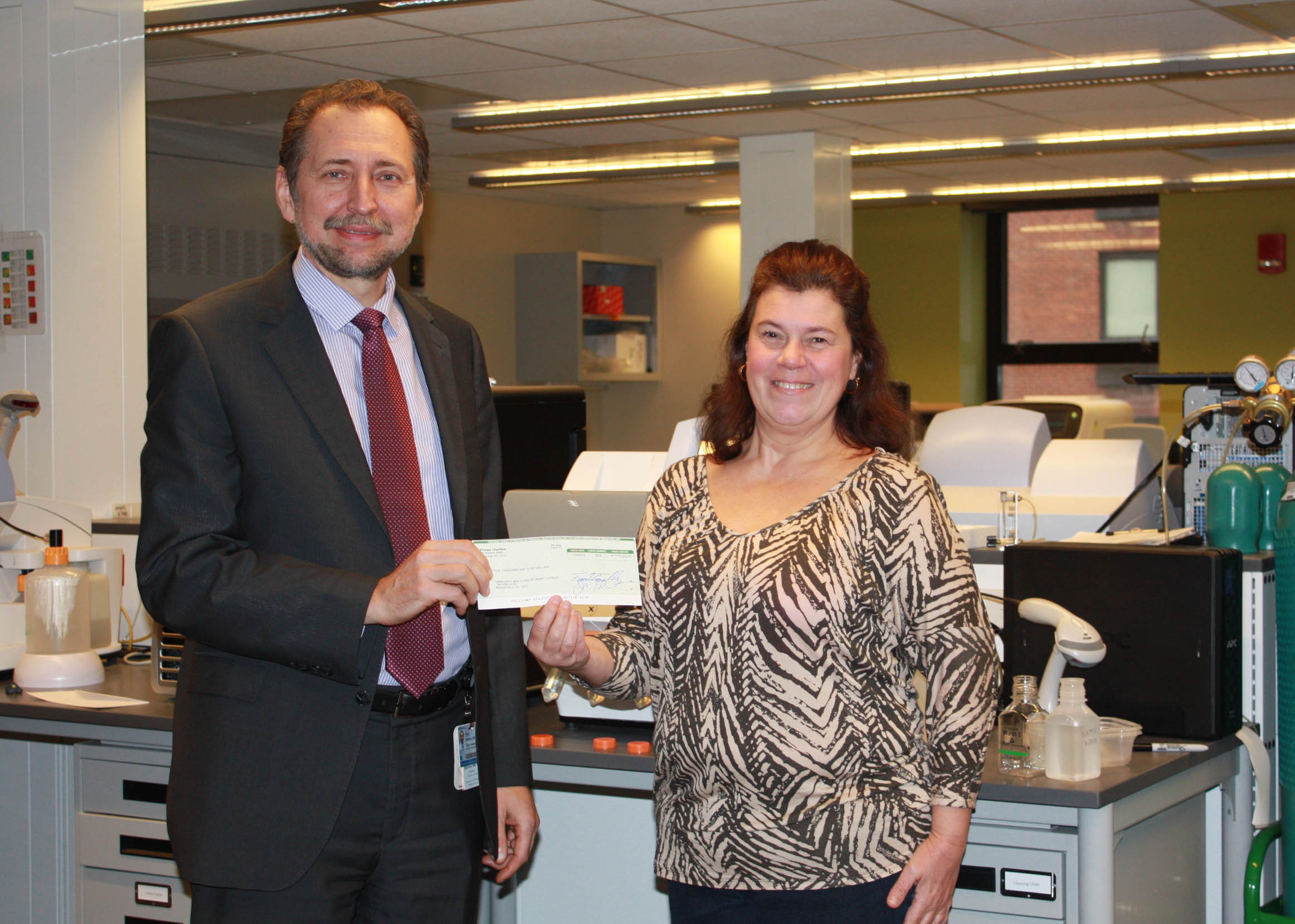 Christine Sypien, founder of Butterfly Bandits, presents Dr. Yuri Nikiforov with a generous donation for thyroid cancer research on December 5, 2014. Butterfly Bandits' mission is to raise awareness of thyroid cancer and thyroid disease.
2013
UPMC Cancer Center 2013 Annual Report
Video Rounds
If you have any questions about any of the information on this website please contact the Division of Molecular & Genomic Pathology at 1-844-MGP-LABS or by email at upmcmaplab@upmc.edu.